Near the Bay of Kotor and accessed via a winding road that ascends Mount Lovcen just near the town of Kotor itself, you will find the unique opportunity to visit a place that represents the poetry of Montenegro's soul. Montenegro is full of secrets that are waiting to be discovered. Many of these secrets are easy to access in a car and the knowledgeable traveller will enjoy exploring ancient towns tucked between tranquil waters and hidden monuments on soaring mountaintops.




To arrive at Mount Lovcen and the Njegos Mausoleum, you must drive along the Bay of Kotor, passing the idyllic town of Perast on your way to the town of Kotor. Near Kotor, you will find a winding mountain road that ascends through hairpin turns, passing the many groves of trees with their leaves colored with the glow of autumn. Soon you will come to the village of Njegusi where Petar Pretovic-Njegos was born.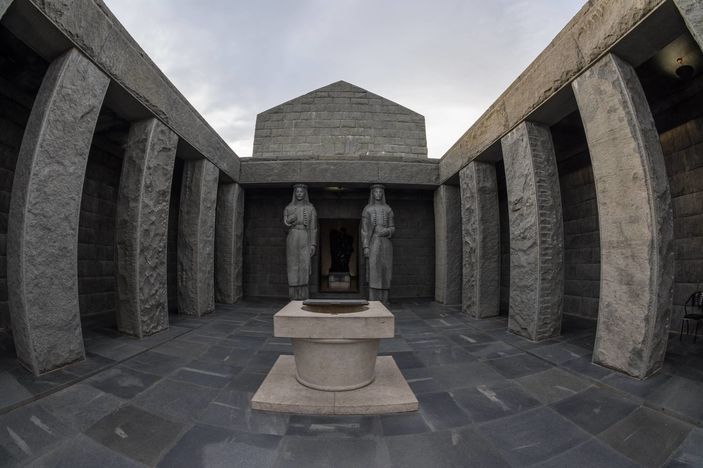 Njegusi is a very special place because of it's well-reserved folk architecture, but also because it continues the traditions of Montenegrin cuisine to new heights. In Njegusi, you will find traditional farms for Njeguski sir and Njeguski prsut (cheese and prosciutto) and the town merits exploration while you catch a bite to eat during your excursions to Mount Lovcen.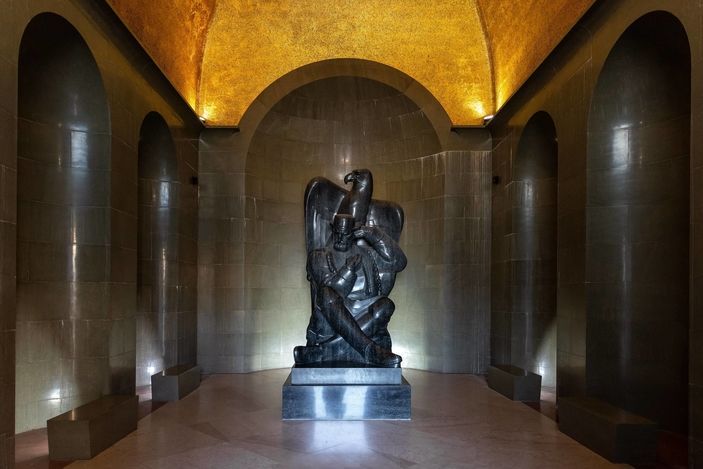 Continuing from Njegusi, you will drive further up the slopes of Mount Lovcen, eventually entering a system of high-mountain fields where you will undoubtedly find the town of Cetinje. We speak extensively about Cetinje here at Montenegro.com because the town is the historical capital of Montenegro and one of its most important repositories of Montenegrin cultural life. Cetinje merits an entire day or more to explore and really understand the history this great city provides, but for the true traveler to the Lovcen Mausoleum, Cetinje will have to wait until tomorrow!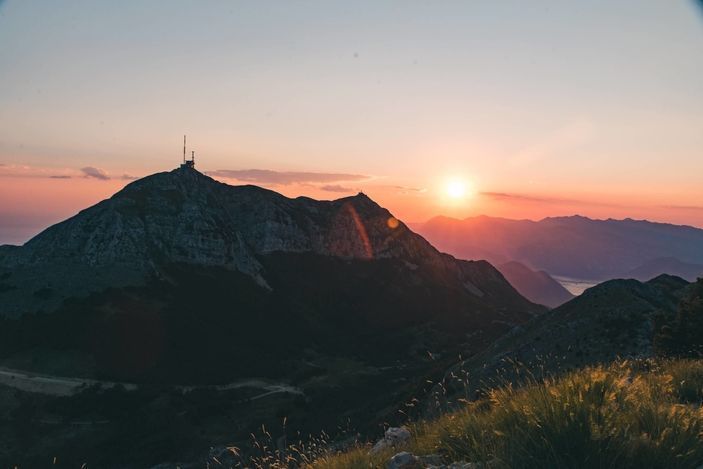 There is a reason why Njegos chose Mount Lovcen as his last resting place and the choice speaks as much about Mount Lovcen's soaring beauty as the soaring poetry that Njegos breathed into his short life as he dedicated his efforts to unifying Montenegro. Lovcen itself is a grand testament to Montenegro's beauty. Soaring a whopping 1,749 meters (5'740 feet) above the sea, Lovcen enjoys stunning views of the Bay of Kotor, Lake Skadar, Podgorica, Mount Runija, Mount Durmitor, and the towns of Cetinje and Njegusi. You can practically see all of Montenegro from the top of Mount Lovcen!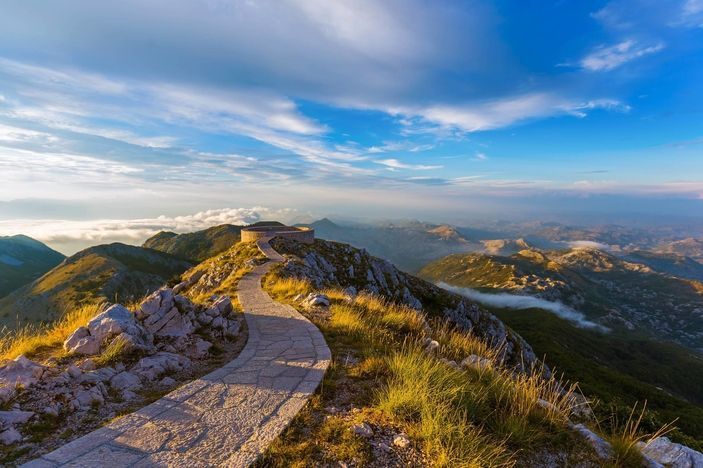 Lovcen is so ideally placed on the border between Montenegro's sea and the mainland, that the opportunity to visit this national park should not be overlooked. Because Lovcen enjoys the climate of both the sea and the interior (depending on which side you're on), spectacular views are often combined with an abundance of flora and fauna that are combined in exciting, if not unusual ways.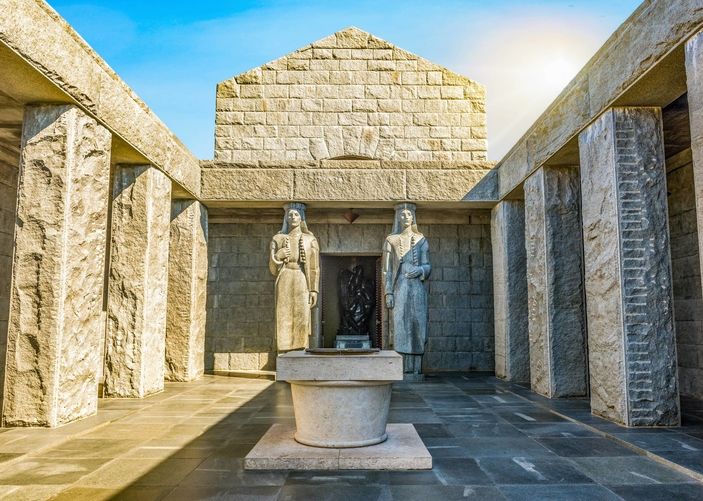 Finally, perched atop Mount Lovcen we find Petar Petrovic-Njegos' tomb, a grand mausoleum designed by the world-famous Ivan Mestrovic, who against the wishes of Njegos himself, built an impressive mausoleum unlike any other in Europe. True to his poetic spirit, Petar Pretovic-Njegos wanted to be buried in a simple chapel at the summit of Mount Lovcen, but as you travel to his impressive mausoleum, you will understand the sheer power this monument presents against the backdrop of vividly painted views of the entire country of Montenegro.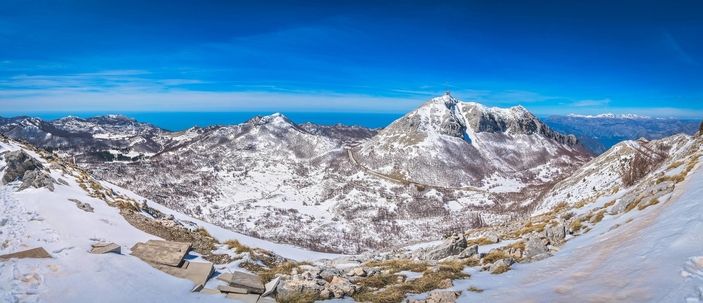 One such mountain with a powerful secret is called Mount Lovcen, and it towers over Kotor Bay, guarding the entrance and exit of passing ships. Designated a National Park in 1952, Mount Lovcen is known for its tremendous height and beauty, and many travellers drive to it's summit for the two-fold purpose of enjoying one of Montenegro's best views, and to visit the epic mausoleum and last resting place of Montenegro's supreme Prince-Bishop and poet, Petar II Petrovic-Njegos.



Once inside the Lovcen Mausoleum you will find a stone statue of Njegos, contemplating eternity while sitting near his sarcophagus, surrounded by the stone representations of Montenegro's long history and culture and perched on a mountain top that symbolized Montenegro's enduring legacy of poetic beauty. With the help of Petar Petrovic-Njegos, Montenegro's splendor as seen from Mount Lovcen serves as a reminder of his contributions to uniting this unique and timeless country.