Prčanj is a small town in Kotor Municipality on the shores of the Adriatic Sea in the heart of Montenegro, in the heart of the bay that locals call Boka Kotorska. This town's breathtaking views offer crystal-clear water views, lush greenery, towering hillsides from the foot of the Vrmac mountain, and a hike away from the town of Kotor Old Town. With its pristine beaches, vibrant nightlife, and rich history and culture, Prčanj is the perfect destination for anyone looking to relax and unwind in a stunning natural environment.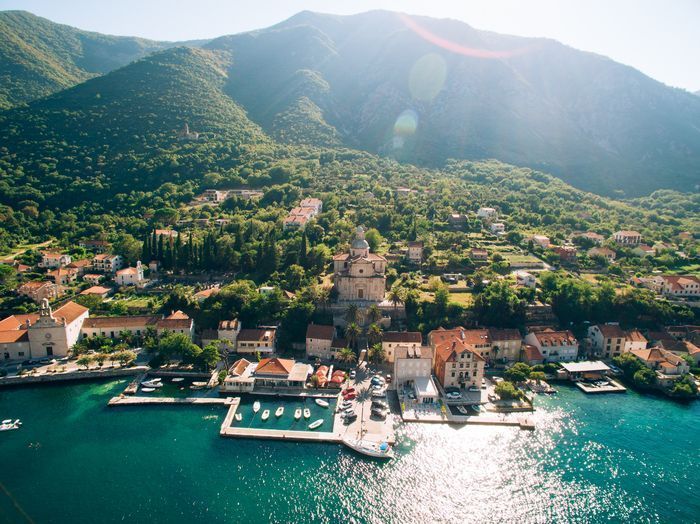 Prcanj areal view and boat docks
Prcanj is a relaxing getaway to the top-rated Heart of Nature destinations
Prčanj is the ideal montenegrin destination for anyone looking to escape the hustle and bustle of everyday life and immerse themselves in a serene and tranquil environment. Whether you're looking to sunbathe at the top-rated Bay of Kotor beaches, take a refreshing swim in the clear waters of the Adriatic Sea, or simply relax and enjoy the beauty of the surrounding nature, this town / attraction has something to offer for everyone.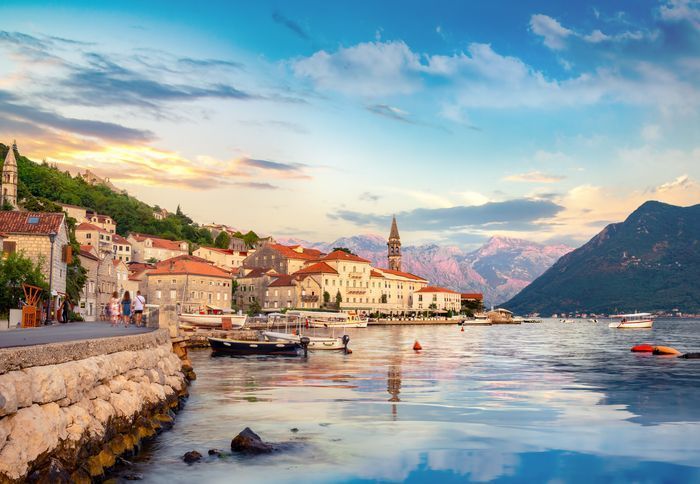 For those who are looking for a challenge, the trail "Muo, Prcanj, Gornji Stoliv" in Montenegro's Kotor Bay is a unique and demanding hiking trail that offers a combination of natural beauty, historical significance, and physical challenge. Despite its stunning scenery like Markov Rt, the trail remains relatively unknown, making it a hidden treasure for outdoor enthusiasts. The trail offers breathtaking views, with winding terrain that includes towering cliffs, verdant forests, and serene bays. Hikers will also encounter several historic sites along the way, such as remnants of an ancient fortress and a medieval church, providing a glimpse into the region's rich cultural heritage. The trail is also home to diverse flora and fauna, with many species found nowhere else in the world.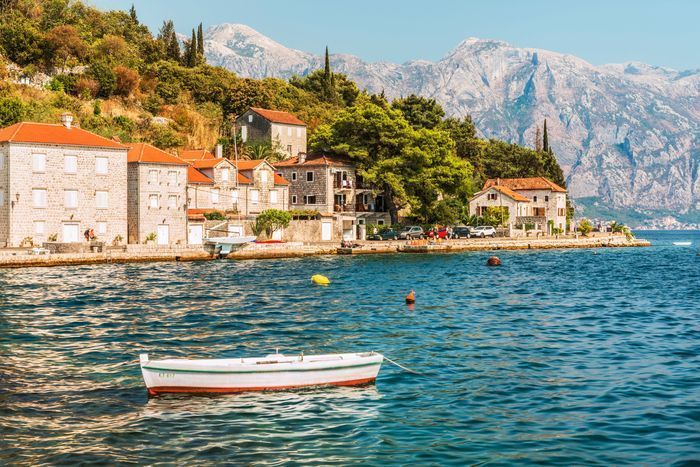 Prčanj - a town of rich culture and history
Prčanj has a rich history that spans back thousands of years. The town was founded in the ancient Illyrian period and has since been inhabited by a number of different civilizations, including the Romans, Byzantines, and Venetians. This rich cultural heritage is reflected in the town's architecture, which combines elements of different styles to create a unique and charming appearance. In the Middle Ages, Prčanj was a bustling center of trade and commerce, and even today, the old stone houses and narrow streets are a testament to this vibrant past.
Another fascinating aspect of Prčanj's history is its connection to the maritime world. The village was once a thriving center of shipbuilding and seafaring, and today, the remnants of this heritage can still be seen in the form of old shipbuilding yards and the large, impressive church of Our Lady of the Rocks, a UNESCO World Heritage site, just a short boat ride from Prčanj.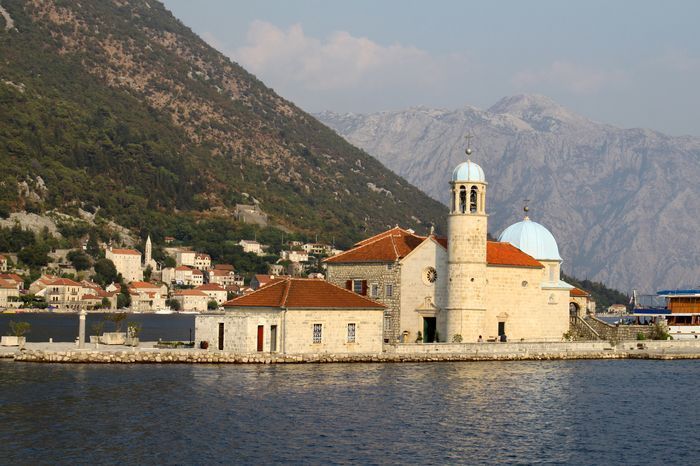 Gospa od Skripjela/ Lady of rocks
Originally known as the village of Perzagno, now Prčanj, was linked to nearby port Cattaro during the Venetian Republic. In the late 16th century, Perzagno sailors were found to reach Venice faster than government ships, leading to the designation of Perzagno for the permanent mail service of the Republic, which was recognized in a 1625 decree. The town became a naval center and its ships sailed to Venice from Istanbul via Montenegro. Perzagno received privileges, including a municipal district and tariff exemptions, which boosted its maritime trade and led to the growth of its ships. However, the fall of the Venetian Republic in 1797, the arrival of the French and a British Adriatic coast blockade hurt the port's economy, but it was ceded to the Austrian Empire and saw a revival until steamship technology surpassed its tall-ships by the end of the 19th century.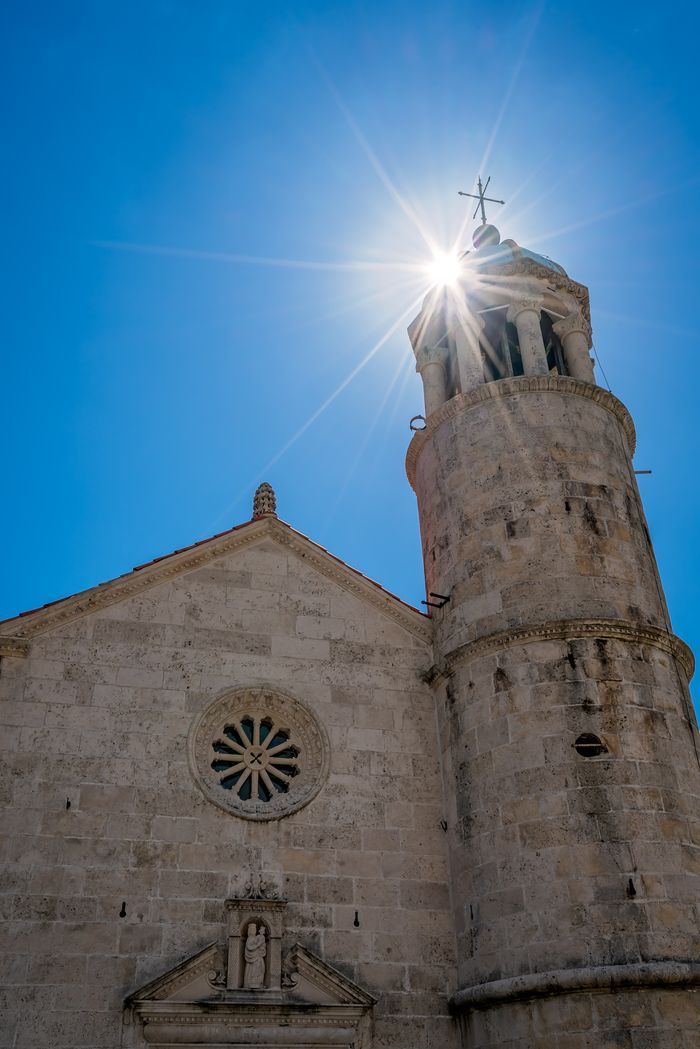 Our Lady's temple, bell tower
The Church of St. Nicholas is a historic religious building in the town of Prčanj, Montenegro. It is a significant cultural and architectural landmark in the town, and is considered an important example of the area's rich religious heritage. The church is dedicated to St. Nicholas, the patron saint of sailors and merchants, and is a popular tourist destination for those interested in religious architecture and history. The church's location in the heart of Prčanj makes it easily accessible for visitors, and it is a must-visit destination for anyone interested in exploring the town's cultural and historical heritage.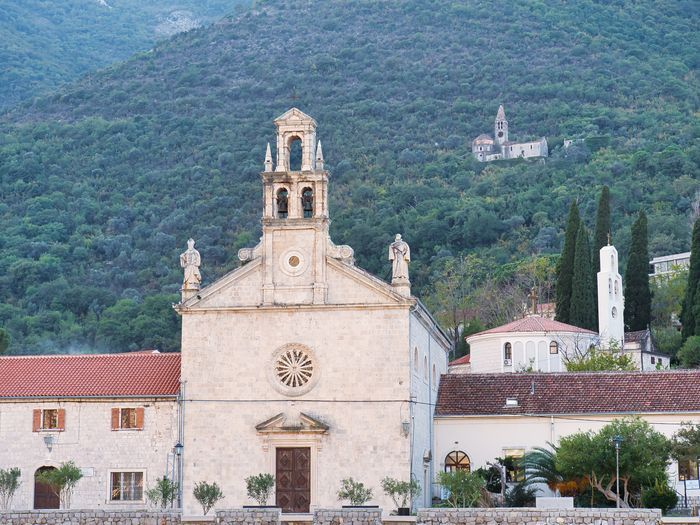 Church of St. Nicholas Franciscan Monastery
Vibrant Nightlife
The best time to visit Prčanj depends on what you're looking to get out of your trip. The town is at its busiest during the summer months, when visitors flock to its beaches and vibrant nightlife. If you're looking for a more peaceful experience, consider visiting during the shoulder seasons of spring or autumn. With a variety of bars, clubs, and restaurants offering a wide range of entertainment options, visitors can enjoy a fun-filled evening surrounded by the beautiful natural surroundings of this resort-town.
A Wide Range of Accommodation Options
Prčanj offers an unmatched authenticity and a wide range of options for places to stay, from luxurious resorts and hotels to more top-rated budget-friendly options including panoramic waterfront and stunning sea views. Whether you're looking for a relaxing and serene environment or a lively and energetic atmosphere, you're sure to find the perfect accommodation to suit your needs in Prčanj. Remember to search for your preferences whether it is a place with an outdoor swimming pool, air conditioning, free wifi, fully equipped, spacious or beach area rentals, or a balcony, there is something to fit everyone's taste.
One of the best things about Prčanj is the warm and friendly hospitality of the local people. Whether you're staying in a hotel, a guesthouse, or a traditional stone house, you'll be treated like a valued guest and will have the chance to experience the true spirit of Montenegro. With its laid-back atmosphere, delicious cuisine, and friendly locals, Prčanj is the perfect place to slow down and enjoy life.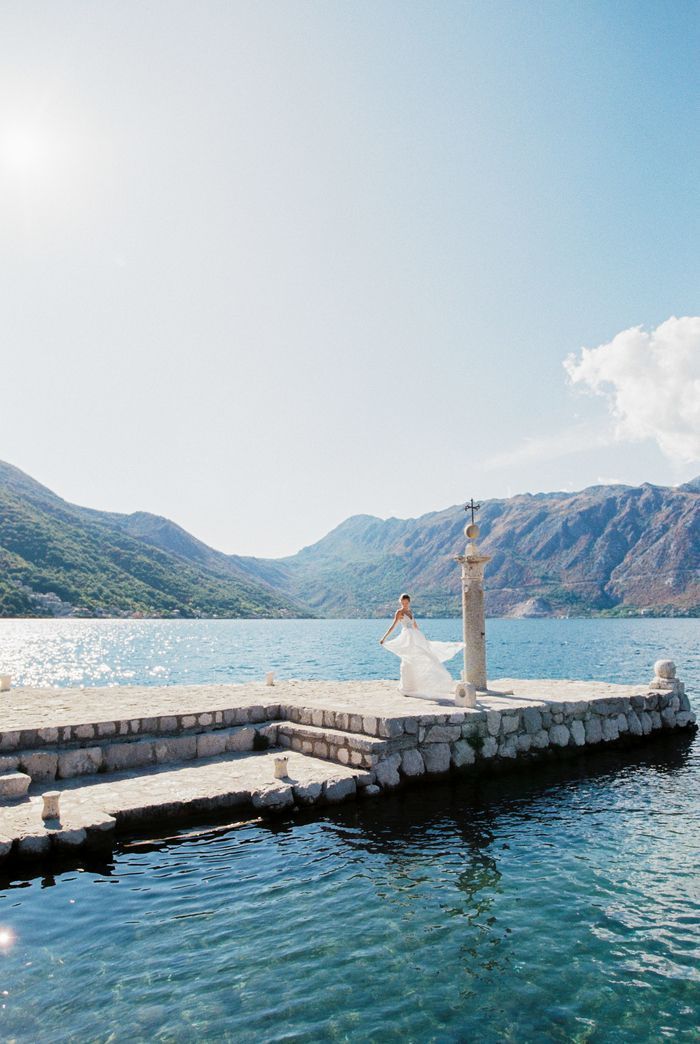 Prcanj is a popular wedding destination
Some destinations attract visitors interested in historical heritage. The Tre Sorelle Palace in Prcanj, Boka Bay, is a 15th-century Gothic-style mansion with a rich cultural history linked to the legend of the same name. The story of Tre Sorele is about three sisters who devoted their love to one man, a young captain named Jerko, but never lived a day of love for him. The sisters waited patiently for Jerko to return, but he never did and when their elder sister died, the two others buried her window and when the youngest died, her window remained open. The palace of Tre Sorele is made up of three interconnected units, with separate roofs and a central terrace with a defensive function. The palace is decorated with typical Gothic windows and is home to a chapel dedicated to St. Jerome.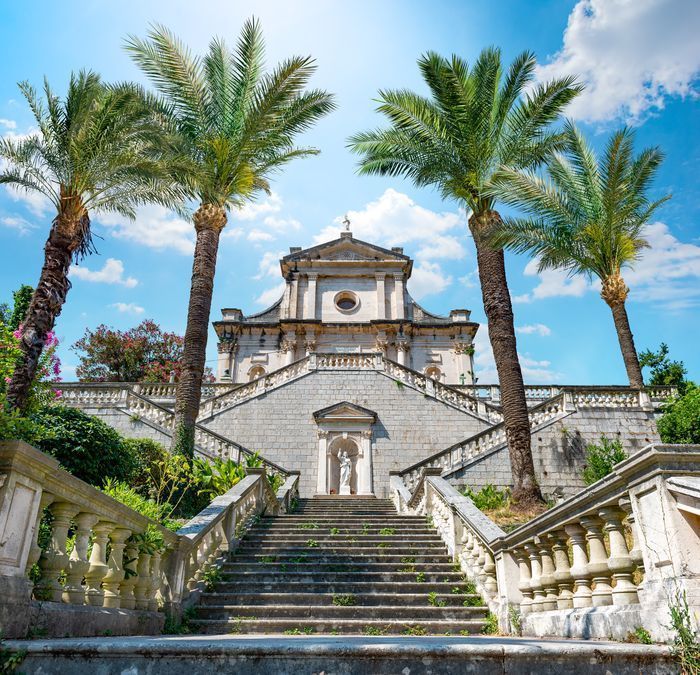 Church of the Nativity of the Virgin
The population of Prcanj includes 1500 inhabitants and is a perfect location within walking distance of many points of interest (such as Gospa od Skripjela) and crystal-clear waters just meters away. The town is only 10 km from the Tivat, (and 3 miles west of Kotor, 21 miles from Lovcen and 21 miles from Sveti Stefan), and is very easy to get to. Whether you're looking to relax and unwind in a peaceful and natural environment, experience the rich cultural heritage of the region, or enjoy a vibrant nightlife scene, this resort has it all. So why not book your next vacation in Prčanj and experience all that this beautiful coastal town has to offer?